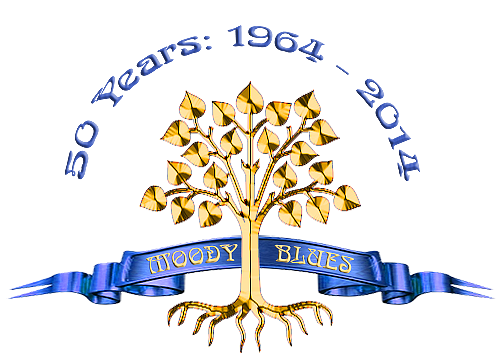 1975 - 1979
*  While we are celebrating 50 years of the Moody Blues, we start each one of these threads by including some interesting information that we've gathered on the band and their work, and also background notes for those times.

*  Underneath the album images in each section, you'll see links to matching discussion threads from our TER archives, which (in some cases) include more info and some of our members' interesting reviews.  You can also find links to our Album Lyrics forum, where more info on each album is kept; and occasionally, links to individual song discussion threads.

*  We invite our readers to share here their own memories, impressions, experiences, art works, writings, souvenirs, photos, posters, articles, whatever you have from those particular times that connects your life with the Moody Blues.


THE TIME MACHINE:  Some cultural standouts from this time period:
1975
February 11 -- Margaret Thatcher becomes Britain's first female leader of any political party.
April 30 -- The Vietnam War ends as Communist forces from Vietnam take Saigon. 
July 17 -- A manned American Apollo spacecraft and the manned Soviet Soyuz spacecraft dock in orbit, marking the first such link-up between spacecraft from the two nations.
September 18 -- Fugitive Patricia Hearst is captured in San Francisco.
October 11 -- NBC airs the first episode of
Saturday Night Live
.  First host is George Carlin; first musical guests are Billy Preston and Janis Ian.
November 10 -- The
SS Edmund Fitzgerald
sinks during a storm on Lake Superior, killing all 29 on board, an event immortalized in song by Gordon Lightfoot.
1976
April 1 -- The Apple Computer Company is formed by Steve Jobs and Steve Wozniak.
April 10 --
Frampton Comes Alive!
hits #1 in the billboard 200 and remains there 10 weeks, becoming best-selling album of the year.
May 3 -- Paul McCartney and Wings start their
Wings Over America Tour
in Fort Worth, Texas; McCartney's first time performing in the U.S. since 1966.
July 4 -- United States Bicentennial:  200th anniversary of the Declaration of Independence.
July 17 -- 1976 Summer Olympics begin in Montreal, Canada. Nadia Comaneci earns 7 perfect scores of 10.
November 2 -- Jimmy Carter wins election for President of the U.S..  Following inauguration, he pardons all Vietnam War draft dodgers.
1977
May 17 -- Queen Elizabeth II commences her
1977 Silver Jubilee
tour in Glasgow, Scotland.
May 25 --
Star Wars
opens in Cinemas.
June 26 -- Elvis Presley holds his last concert at Market Square Arena in Indianapolis.
July 13 -- The New York City Blackout lasts 25 hours, resulting in looting and disorder.
August 16 -- Elvis Presley dies in his home in Graceland, age 42.  75,000 fans line the streets of Memphis for his funeral.
October 20 -- Three members of the band Lynyrd Skynyrd die in a plane crash in Mississippi.
November 10 -- The Bee Gees release the soundtrack to
Saturday Night Fever
.
1978
July 25 --Louise Brown, the world's first test tube baby, is born in Manchester, UK..
September 7 -- In London, Keith Moon dies in Mayfair.
1979
March 8 -- Philips demonstrates the Compact Disc for the first time.
March 28 - America's most serious nuclear power plant accident occurs at Three Mile Island, Pennsylvania.
May 4 -- Margaret Thatcher becomes Britain's first female prime minister.
July 1 -- The Sony Walkman first goes on sale in Japan.
December 3 -- Eleven fans are killed during a crowd rush for unreserved seats before The Who concert in Cincinnati, Ohio.