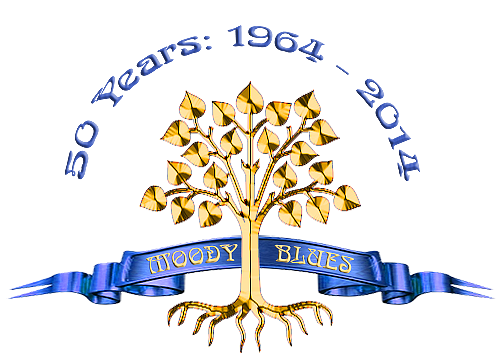 1980 - 1989
*  While we are celebrating 50 years of the Moody Blues, it seems appropriate to start these threads by including some interesting information that we've gathered on the band and their work, and also background notes for those times.

*  Underneath the album images in each section, you'll see links to matching discussion threads from our TER archives, which (in some cases) include more info and some of our members' interesting reviews.  You can also find links to our Album Lyrics forum, where more info on each album is kept; and occasionally, links to individual song discussion threads.

*  We invite our readers to share here their own memories, impressions, experiences, art works, writings, souvenirs, photos, posters, articles, whatever you have from those particular times that connects your life with the Moody Blues.


THE TIME MACHINE:  Some cultural standouts from this time period:
1980
May 18 -- Mount St. Helens erupts in Washington
May 22 - Pac Man is released in Japan.
June 1 -- CNN is launched.
November 4 -- Ronald Regan wins presidential election for U.S..
December 8 -- John Lennon shot dead in New York City.
1981
March 30 -- President Reagan shot in Washington DC.
May 13 -- Pope John Paul II is shot and nearly killed, entering St. Peter's Square.
June 5 -- First recognized cases of AIDS.
June 24 -- Six young people in Yugoslavia first saw what they believed to be apparition of the Virgin Mary.  The apparitions still continue today.
July 29 -- 700 million people worldwide watch the wedding of Prince Charles and Lady Diana Spencer at St. Paul's Cathedral in London.
August 1 -- MTV is launched.
1982
June 21 -- Prince William is born in London.
October 1 -- Sony launches first consumer compact disc player.
November 30 -- Michael Jackson releases Thriller, biggest selling album of all time.
December 26 -- Time magazine's Man of the Year is given to a non-human:  the computer.
1985
February 20 -- Minolta releases the world's first autofocus single-lens reflex camera.
November 20 -- Microsoft Corporation releases the fist version of Windows:  Windows 1.0.
December 31 -- Ricky Nelson dies in a plane crash in Texas.
1986
January 20 -- The United Kingdom and France announce plans to construct the Channel Tunnel.
January 28 -- Space Shuttle Challenger disintegrates 73 seconds after launch, killing the crew of 7 astronauts.
April 26 -- Chernobyl disaster.
1987
June 12 -- During a visit to Berlin, U.S. President Reagan challenges Soviet Premier Gorbachev to tear down the Berlin Wall.
1988
April 30 -- Celine Dion wins the Eurovision Song Contest for Switzerland with the song "Ne partez pas sans moi".
November 2 -- The first computer worm distributed by the internet is launched from MIT in the U.S..
December 21 -- Pan Am Flight 103 blown up over Lockerbie, Scotland.
1989
January 20 -- George H. W. Bush begins U.S. presidency.
February 14 -- the first of 24 Global Positioning System satellites is placed in orbit.
April 27 -- Major demonstration in Beijing, Tiananmen Square protests.  Followed on May 20 by Chinese government declaring martial law in Beijing.  Massacre takes place on June 4.
November 17 -- Germans tear down the Berlin Wall.  Checkpoints had opened starting November 9th.